Text: Kazunori Toganoki
How did Visible Cloaks organize? Did you made music as different name than before?
It used to just be "Cloaks" and was my own solo project at first – it was also called "Neon Cloaks" at one point and then eventually "Visible Cloaks". In the Cloaks/Neon Cloaks era I actually released a bunch of albums that only came out in Japan (they are around if you look for them!). At some point Ryan joined as the second member.
"Valve" is collaborated with Japanese duo, Dip In the Pool whose 12" was released from Music from memory and got attention worldwide, and I want to know how this project started with them.
Well, it's somewhat complicated! It began with us sampling Miyako Koda's voice initially (from her solo album "Jupiter"). Matt (Werth) from RVNG had already been in touch with Tatsuji Kimura about a different project (one that never materialized), so getting permission from them about the sample was no problem. Matt also had the idea to ask them to rework the song, which Tatsuji and I ended up working on together, sending files back and forth via email, with Miyako writing new lyrics and doing a new vocal overdub.
I grasped the unique harmony between ambient and the philosophy of Japanese ' beauty' from "Valve". what kind of the idea do you have in this work?
"Valve" was part of a series of experiments where I took speech in various languages and translated into MIDI information, in an effort to mimic the act of linguistic translation. The melody of the whole piece – including it's pacing and use of space – is derived from the cadence of Miyako's voice. Also, like a lot of our works, the original version uses the pentatonic scale which has it's own complex cultural associations. The sound palate is certainly very influenced by Japanese music, especially the sonic quality of recordings mixed by Seigen Ono (who mixed artists like Yasuaki Shimizu, Hiroshi Yoshimura and also dip in the pool!) – I was aiming for a similar direct crispness and use of depth/dimension that his recordings have.
I want to say that the coloration or design of valve's cover is so cool and think somehow matchs music. You told any concept or images about artwork to Brenna?
Brenna just listened to the piece as inspiration and created the work – there wasn't a lot of implicit direction. We've been collaborating together for years so there's much that goes unsaid.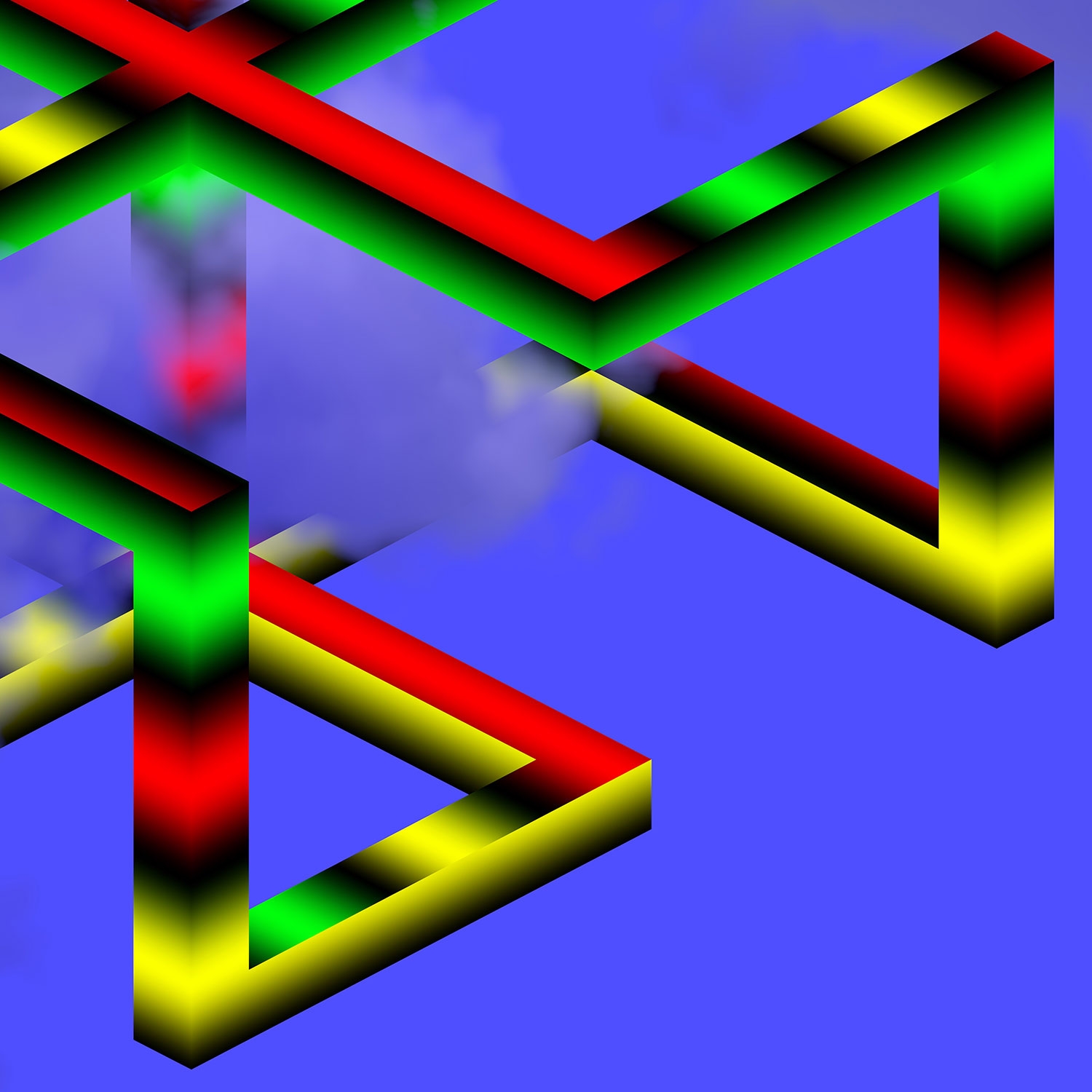 You seem to love Japanese music so much, especially New age music like Yasuaki Shimizu, Hiroshi Yoshimura, or Haruomi Hosono. Does these actually have influence on your music as great inspiration?
Yes, I would say all three of those musicians are huge influences for me. People are only just now starting to realize their brilliance here in the US – it's always been surprising to me that it didn't happen sooner.
I think that lately Japanese New age is getting popular with Vinyl diggers in US and Europe. Do you think so?
Besides including Japanese how do you feel about New Age revival movements in recent years which happened from the label Rvng, Leaving, Aguirre, or Music from memory?
Yeah, I suppose lots of Japanese records are fashionable here right now, and not just ambient/new-age. Hopefully it's not just a fad because it's music that is well deserving of praise.
Regarding renewed interest in new age music – record dealers like Anthony Pearson and Douglas Mcgowan and musicians like Greg Davis were some of the first people I remember being especially vocal about it in record circles. Growing up in California – which was kind of the epicenter of the whole thing during it's heyday – a lot of these records were around, just with a lot of cultural baggage around them.
Which place do you guys usually do performance in Portland? I seems like that you are familiar with Xhurch neighborhood.
Yeah, we have been playing at Xhurch since it started – it's a great venue! Also they do a VR meet up there that Ryan and Brenna are involved in. As for other venues, we play at Holocene pretty frequently. S1 Gallery is great too.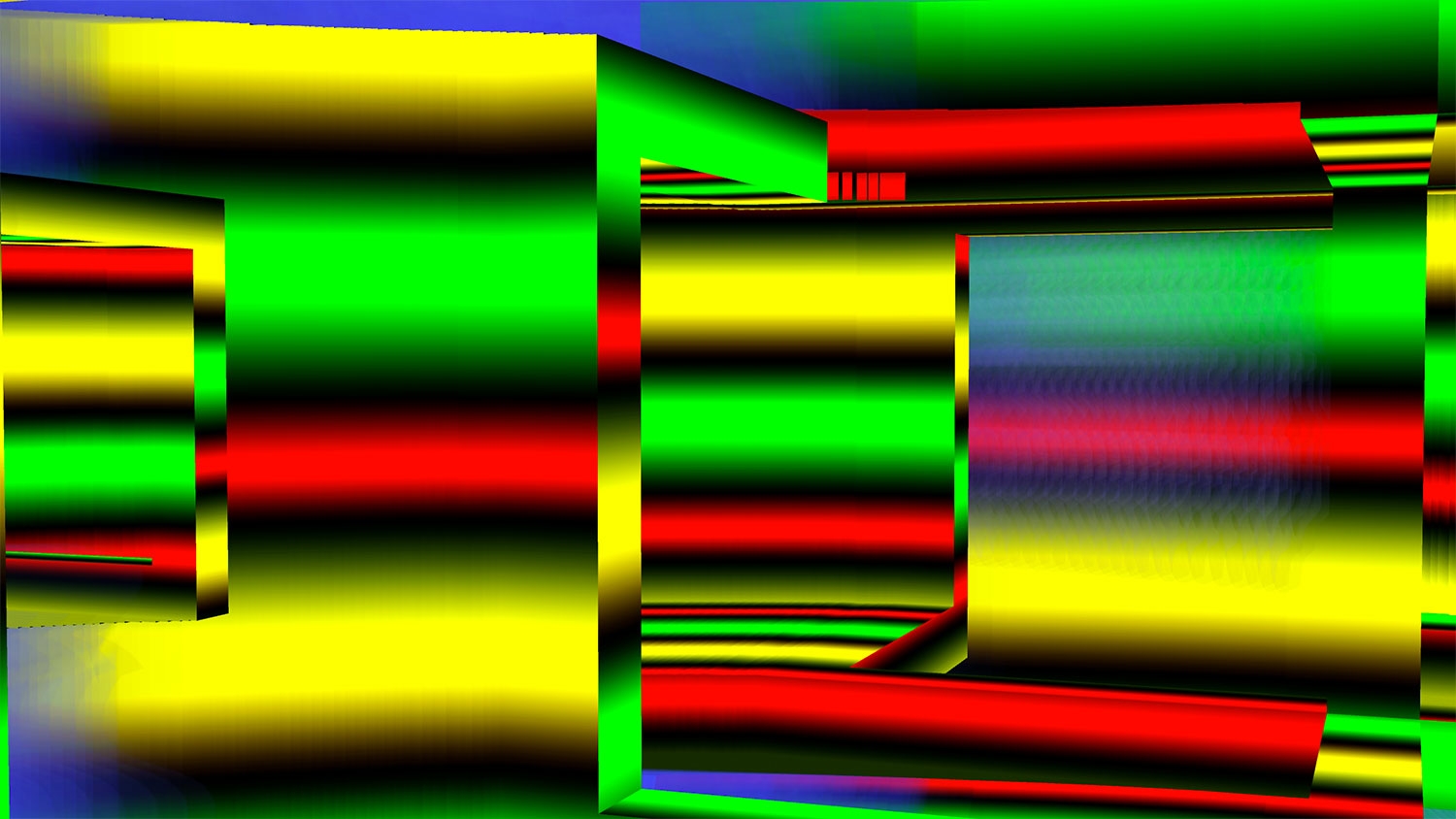 In Portland there are many great experimental artists doing their own creative music like MSHR, Golden Retriever, Grouper, Pulse Emitter, and of course you guys. What do you think of electronic music scene in Portland and you think that the environment or surroundings are suitable for music or PDX independent culture?
Yeah, all of those people you mentioned are friends. Sadly Birch and Brenna (MSHR) moved to New York, and Liz from Grouper lives on the coast and is pretty rarely in town. The electronic music scene is limited here (the infrastructure that exists is centered around rock music, mostly) – it's not a large enough city to support or sustain a fringe subculture, artistic success is often external.
What kind of instruments do you use for composing your music?
Mostly just the computer, a few synths and a vibraphone. Ryan uses Yamaha WX11 to control virtual instruments.
Your first LP has released from the the record shop Musique Plastique, which has been opened last year.
I know that the shop has really great tastes although sadly I never been there.
You had been friend with the owner before the shop has opened?
Yeah, Tony and Luke are good friends. I actually used to work as a part time record dealer, so I know a lot of folks who run shops here in town. Little Axe Records and Clinton Street are also really great…
Please tell albums or music that you love to listen to recently and give some local artists that you recommend!
Here's 10 I've been playing at home recently…
Hamlet Gonashvili – Georgian Folks Songs
Pepe Maina ‎– Scerizza
You're Me – Plant Cell Division
Studio der frühen Musik – Vox Humana
Instrumental Music of the Kalahari San
John McGuire ‎– 48 Variations For Two Pianos
Gabriele Emde ‎– Die Natur Der Klänge – Neue Musik Für Harfe
Les Halles – Transient
Mayumi Miyata and Midori Takada – Nebula
Luis Cilia ‎– A Regra Do Fogo
http://www.visiblecloaks.com/valve.html